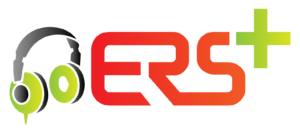 Boston's Black Experience-R&B and Hip Hop 24 Hours A Day
ERS+: Boston's Black Experience
ERS+ is a deep dive into R&B and Hip Hop that includes the legendary voices of soul alongside new and pioneering mc's. Funky fresh beats combine with thought provoking lyrics that pierce through the issues that impact cities across our nation. Featuring established acts and indie artists on the rise, every day all day ERS+ threads together the most powerful and outspoken members of the urban music community, presenting a Black Experience that's as danceable as it is insightful. Powered by 88.9 FM, ERS+ is a whole unique vibe that hits different.
ERS+ celebrates the 50th Anniversary of Hip Hop!
'The Message' turns 40!
88-9 The Secret Spot host D Danubian sat down for a historic musical interview with Grammy Award winner Grandmaster Melle Mel.  He was in Boston to recognize and commemorate the 40th anniversary of his iconic Hip Hop classic, 'The Message!'
Click the play icon below to listen to the discussion and reminisce with a Hip Hop icon. Share it with your friends and family! Happy birthday to  'The Message!' Happy Anniversary to Hip Hop, And it don't stop! Click ERS+ to experience us now! Listen live from your computer or smartdevice at WERSPlus.org or 88.9FM HD2.  Find out how it hits different!
You Might Also Like
Daily at 10PM on 88.9FM, wers.org
The Secret Spot – R&B, Soul, Slow Jams